GBWhatsApp Plus has said its word and has gained even more users' love with the latest version of WhatsApp and Plus. In this article, I will tell you about Download GBWhatsApp Plus and its different features from other Plus applications and show you the installation rules below, we recommend that you read our article to the end.
What is the difference between GBWhatsApp?
The difference between GB WhatsApp and other WhatsApp Plus Modes is that it is very fast and easy to see with its simple design, GB WhatsApp Plus has been around for years and has gained the trust and love of users. Click the download button below to download the app and check out the setup instructions below.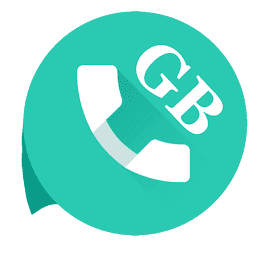 | Size | Version | Last update | Downloaded |
| --- | --- | --- | --- |
| 40.46 MB | 10.43 | 02.08.2020 | 482 |
Download
GBWhatsApp Plus Features
Comprehensive Theme Selection

Download free amazing themes created by some GBWhatsApp users

Dual / Multiple WhatsApp Accounts
Different languages ​​(Azerbaijan)
Status can be copied
Send large documents containing video, audio, pictures

< li> Up to 50MB of video files can be sent

Hide online status, check again
Hide visible message, forward message locations
Always online feature < / li>
Can send more than 10 images
GB New and special emojis for WhatsApp users
Backup feature
Adding Tags from Google Play < / li>
Various start icons
Secret conversation feature
Hide typing status
Hide note status
WhatsApp can connect to the internet but features do not work
Automatic reply to messages
Other GB Create and use themes that can be used by WA users
Audio can be shared up to 100MB
The 7 minute video status limit can be shared instead of 30 seconds (visible only in the plus)
Enable password

Cool mark styles

Cool start icons
Change the display bar
Many gif providers

Change video player

Loginable
Message Planner
GBWhatsApp APK Installation Instructions
Device memory

Download

Find

GBWhatsApp APK

Next, open the APK and click the install button; you can wait a few minutes for the setup to complete
Enable the unknown source setup:
Go to settings
Security
Permissions
Allow unknown programs to be installed
Tap Install
And open the program
This is a virus? No, this is not a virus or malware. It is just a modified version of the original application. Since this mod is applied, you will not find it in the Google Play Store.
Final Word
I showed the features and installation rules as much as I could about GBWhatsApp, now the decision is yours, you can download the program and run it on your phone if you want, as I always said about security, such applications Created by third parties. love! If you want to download your Azerbaijani WhatsApp Plus, we recommend AZE PLUS z